I always wanted to be a rock star. 
As a young Texas gal, I started out with a bang pursuing my dream and singing my heart out. I sang "When I Die (I May Not Go to Heaven)" in the 4th grade Texas Alamo play and had a chance to perform the song live with the Wells Brothers Band. From that day, I was hooked. 
But I was oblivious to the critics and judges. 
Fast forward to age 13 when I auditioned for a solo part in my middle school church music program. During the audition, my choir teacher bursted out with a sarcastic sneer (at least that's how I remember it) and said "Are you kidding me? You don't sing loud enough. Next!" 
Needless to say, I didn't get the part (and I'm still a recovering Baptist). That experience was tough for me. I was afraid to sing after that and silenced my singing voice for many years. 
It seems so silly now. It's amazing what you can do when you are willing to just be vulnerable and have the courage to find and share your voice. 
I finally returned to the singer-songwriter stage nearly 30 years later. The calling has never left me. Fortunately, I also never gave up playing guitar and writing. 
As a friend said to me, "the difference now is that you OWN your voice". YES! That's it. 
Over the past couple of years I've had the privilege of working with some very talented singer-songwriters in Nashville including Mary Gauthier, Beth Nielsen Chapman, Emily Saliers (Indigo Girls), Jonatha Brooke, James House, Gordon Kennedy, Liz Rose and others. 
In 2017 I released my second 5-song EP, "Who I Am". It was recorded and produced by Jon Niess and engineered by Charlie Kramsky at Austin Signal studios. 
This EP is a collection of 5 original songs that are mostly about being authentic to who you are, finding your voice, and trusting yourself through life's ups and downs. 
My songs tend to reflect various life situations and themes. I want to touch and inspire my listeners in some way. That's my goal. 
With music as my 'side gig', I do have a day job. I'm a CERTIFIED FINANCIAL PLANNER™ and CEO at Sammons Wealth Management. I guess you could say that I'm a "money and music" gal. I've always found that numbers and notes just go together :).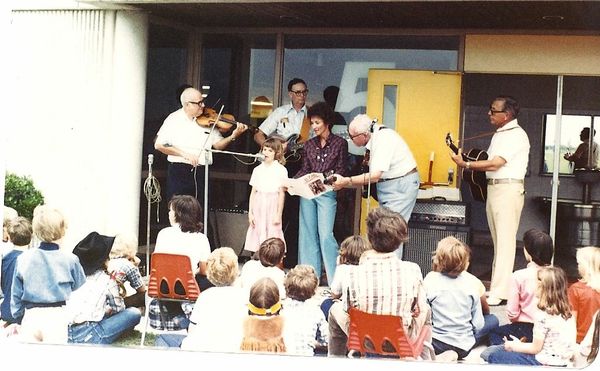 Stephanie Sammons is a singer-songwriter and guitar player based in Dallas, Texas. She has studied under Mary Gauthier, Beth Nielsen Chapman, Jonatha Brooke, Emily Sailers, and other successful singer-songwriters. 

Stephanie has deep musical influences from American rock bands, singer-songwriters, and country artists from the 70s and 80s.  Her songs blend intimate lyrics with emotion-driven melodies and vocals. 

"Stephanie sings with a pure and honest voice that pierces the heart".  - Jamie Basham